Welcome! Thanks for stopping by…
I love to perform, teach & compose…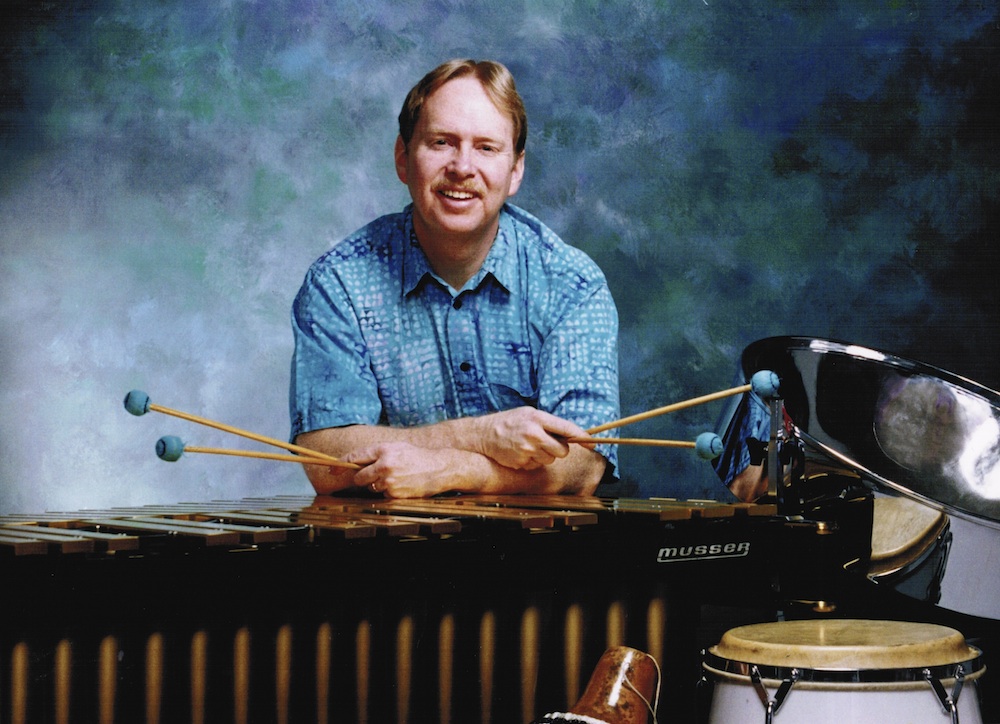 John Damberg is…
Alaska's Jazz & Latin Jazz driving force on the vibes, marimba, steel drum, and drum set. When you encounter John's positive,  high energy live performances, his unique approach to teaching, and composing, you will enjoy a one of a kind  exhilarating and enlightening experience!
I can solve your musical needs…
Performance
Do you want live music for your next event? I customize bands for all occasions…
Teaching
Want to learn drums, percussion, piano or improvise? Come join the fun & let me show you how…
Composing
Do you need a unique sound score created for your next project and/or want to collaborate?
Events
January 6, 13, 20, 27 (Saturday)
Community Jam Session (hosted by Alaska Jazz Workshop)
3-5pm, The Gumbo House
(strip mall just S. of Key Bank)
9191 Old Seward Hwy, Anchorage AK 99515
Suggested $5 Donation
Free to Jammers & age 12/under
John Damberg: 907-332-3234
January 8 – May 21
Alaska Jazz Workshop Spring Jazz Classes
AKJazzWorkshop.org
January 31 (Wednesday)
Jazz Benefit Concert IV
UAA Jazz Faculty
7:30pm • Recital Hall
artsuaa.com
March 3 (Saturday) New Time
Alaska Jazz Workshop Student Recital Concert
4-6pm • Organic Oasis
2610 Spenard Rd, Anchorage, AK 99503
907-277-7882
$5, age 12/under Free
John Damberg: 907-332-3234
AKJazzWorkshop.org
May 13 (Mother's Day)
Mother's Day Brunch • Live piano music
9am-12pm (Alex Parsons) • 12pm-3pm (John Damberg)
Petroleum Club of Anchorage
3301 C St #120, Anchorage, AK 99503
907-563-5090 • Petroclub.net
May 19 (Saturday) New Time 
Alaska Jazz Workshop Student Recital Concert
4-6pm • Organic Oasis
2610 Spenard Rd, Anchorage, AK 99503
907-277-7882
$5, age 12/under Free
John Damberg: 907-332-3234
AKJazzWorkshop.org
John Damberg Latin Jazz Quintet Concert and School workshop was an incredible event. All five of the performers spent the entire day at the Valdez High School mentoring the students. The evening performance was wonderful. After a full day at the school, this group played from 7pm-10pm, and never lost their energy. They made a grand entrance by playing music as they came marching down the stairs into the theater, which really grabbed the audience attention. They really enjoyed what they did! Maureen Radotich
"Damberg is a fleet, melodic soloist who appreciates the importance of varied phrase and note length, and spacing to swing. An accomplished be-bopper himself, Damberg combines the marimba, vibraphone and steel drum in the many noted harmonic style of Charlie Parker and his descendants with the rhythmic and melodic undergirdings of the Samba Larry Spellens
"I was blown away by your amazing lessons.  Thanks for opening a window for her as she really loves all kinds of music and she loves life." Rebecca Rogers
Mr. Damberg and your Latin Jazz Quintet,
Thank you for taking the time to perform at Skyview Middle! Your group sounded amazing and your guys were very easy to work with. I appreciate how you incorporated a quick, fun lesson and audience participation into your routine. My kids were very well engaged with learning Latin grooves, music history, and world music. When it came time to hand out instruments for them to play, I was shocked at their enthusiasm. I only wish we had more time to do an extended workshop. We would welcome your group back any time! Jeff Moore